BOTANICAL RICH

Packed with the best-of-the-best non-GMO pure oils and extracts for super-hydrated skin with a luxe after-feel

SUN-FIGHTING BASE

The natural sun-shielding properties of carrot seed and red raspberry oils provide a perfect base for your favorite sunscreen

HEALTHY GLOW

Free radical-busting antoxidants help improve skin health while leaving skin glowing straight from the shower
Why We Love Sunshine Scrub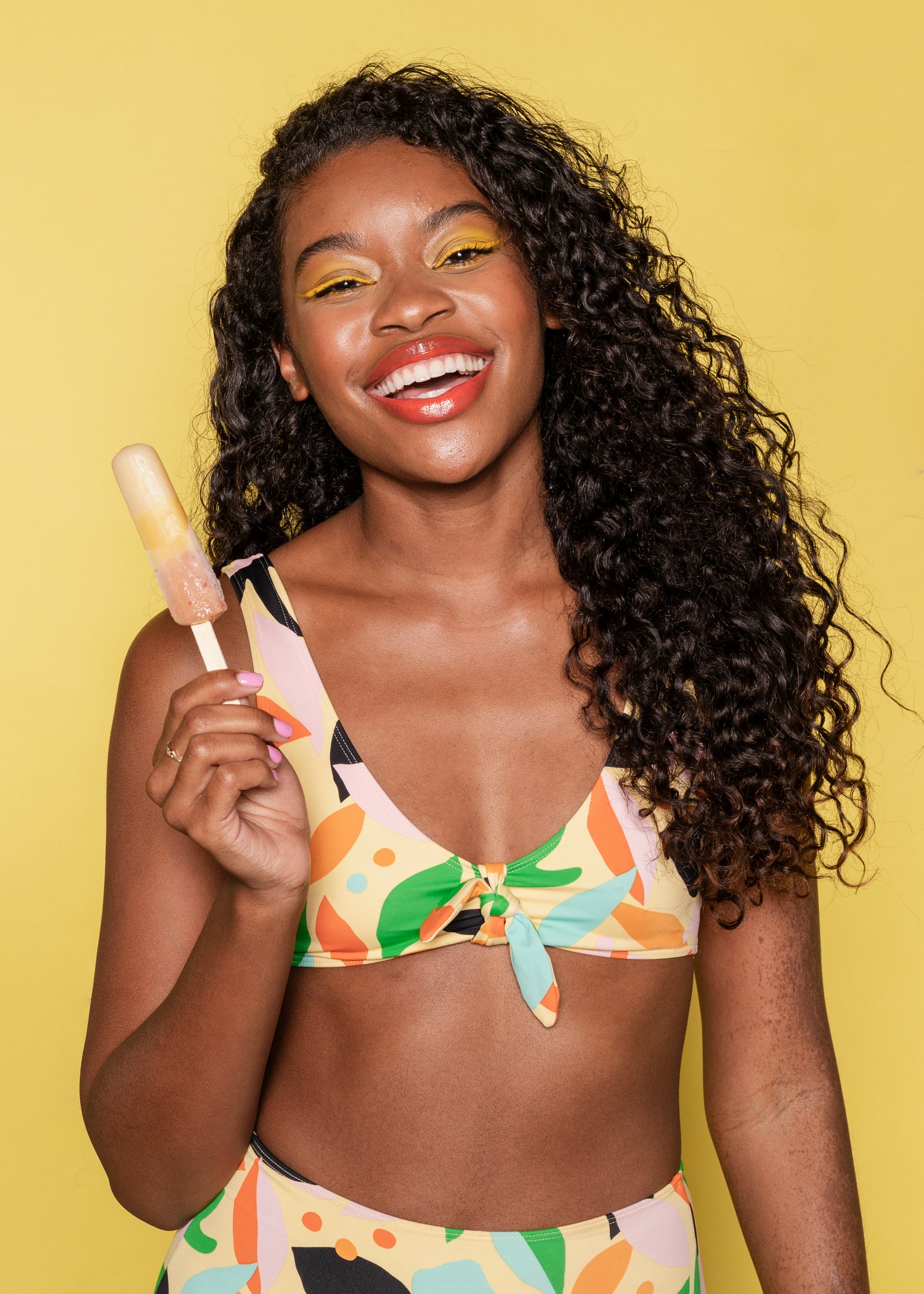 West African Shea Olein

The shea nut is THE go-to source for hydrating dry skin. It has exceptional nourishing, protective and reparative properties, which may help with aging and/or irritated skin
Carrot Seed Oil

Carrot seed oil contains a compound called umbelliferone, or 7-hydroxycoumarin. This compound absorbs UVB light and is commonly used in sunscreens.
Red Raspberry Oil

Best natural outdoor protection for your skin. Protects and repairs skin from sun damage, wind and cold.
Argan Oil

Thanks to its high content of antioxidants, fatty acids, and vitamin E, argan oil is a great way to moisturize the skin and protect it from the sun
Grapeseed Oil

Grapeseed oil helps the vitamin E and vitamin C in your skin to be more efficient and effective at preserving your skin.
Sweet Almond Oil

Thanks to the Vitamin E, sweet almond oil keeps your skin cells healthy, protects your skin from UV radiation damage, and helps your skin look smooth, soft, and free of fine lines.
Jojoba Oil

Hydrates the skin, balances natural oil production, delivers antioxidant protection, has anti-inflammatory effects, may have some antibacterial properties, and can also help reduce acne.
Grapefruit Essential Oil

Grapefruit Essential Oil is reputed to help maintain smooth looking skin, to help reduce the appearance of cellulite, and to help balance oily skin and hair.
Citrus Limon Essential Oil

The lemon oil in the formulation is not only responsible for the bright, citrus aroma. The Vitamin C in lemon is an excellent anti-aging element. It helps boost collagen to repair the skin cells and revitalize the skin, reducing fine lines and wrinkles. It firms the skin giving you a youthful look.
Pink Himalayan Sea Salt

Pink salt has anti-inflammatory properties that heal and soothe skin by calming irritations and breakouts. We grind ours extra fine for gentle exfoiliation.
How to get that Sunshine Scrub glow
Get your most luxe scrub experience in four steps: